This week at SNUUC
For the latest news on meetings and events, click here to see our weekly email.
The Open Line
For more news including articles from our minister, DRE, president, and more,
download the current edition of SNUUC's Open Line here.
Our Calendar
For our online calendar
Regional News
Click here for news on the combined regions of The Central East Regional Group: Serving Unitarian Universalist Congregations in the Joseph Priestley, Metro New York, Ohio-Meadville, and St. Lawrence Districts.
UUA News
For the latest news from the mother ship


Valentine Craft Family Night!
All are invited to our Valentine Craft Family Night! A valentine craft and sweets with guest crafter Selina Benson is happening this Friday evening, Feb. 9, from 7 - 9 pm in the Brantley Wing.   All Welcome!  There is a suggested $5 free will donation.
Belonging
Do you want to meet other SNUUCers, learn more about Unitarian Universalism, and share stories of what brought you to SNUUC? Thinking about joining the congregation? Belonging is for newcomers and not-so-newcomers. On Feb. 25 from 12-2 pm, the Membership Committee will be hosting a Belonging event. A pizza lunch will be provided by the committee and childcare will be provided if requested by Feb. 15. Please RSVP to Membership Chair Julie Buckley at julie.buckley@aol.com.
Circle 8 Dinners!
Everyone loves a potluck especially when it gives you an opportunity to meet other SNUUCers and get to know them in a social setting. Everyone is welcome to sign up to attend a Circle 8 dinner on Saturday, March 10 at 6:30 pm. The host offers to hold a dinner party at their home for about 8 people and makes the appetizer and beverages. The attendees bring the main course, sides and dessert. Do you have a table that can fit 8 or can you borrow 8 tray tables? Hosts are needed! New and long-time SNUUCers are welcome. We can arrange rides to and from any location. Email Paul Sherrock sherrock252@gmail.com or Mary Brower mlbrowerapr@aol.com for more information or signup on the sheet in the foyer on Sunday.
Come to the Health Fair
The Rev. Will Feinberg and JoAnn Fassman from the Caring Team are coordinating a Health Fair at SNUUC that is planned for Sunday, April 8, 12:30 to 2:30 pm. There will be vendors at tables, as well as speakers in the sanctuary. There will opportunities to experience different modalities that enhance wellness. And there will be healthy, light refreshments. We hope to offer the Freeport community a wide range of programming. The goal of the Health Fair is to promote wellness and prevention education in the community. We will be making flyers available in March. If you want to hand out flyers, or have contacts for free publicity, please contact Will. Look for more information about the Health Fair in the March Open Line.
We want your opinion — please respond to our survey. The congregation's Social Media Team has developed an online survey about your communication preferences and your opinions about social media for SNUUC, such as a public Facebook page. Please take two or three minutes to answer the survey questions. Click here for the survey.
The new Sunday Services Committee
has created a process for congregants to suggest a topic for a Sunday service. Forms are available in the SNUUC office and should be returned to one of the committee members: Laura D'Angelo (chair), Jim Hawkins, Jean Smyth-Crocetto, Kristin Seyfried Cathcart or Harriet Arnold.

NVC
What you say next can change the world,Compassionate Communication. Since 2005, the Compassionate Communication practice group has evolved into a ministry of SNUUC by providing a safe place for members of our congregation as well as members of the community to come together and explore the ways we talk with one another and more especially how we talk with ourselves. Based on the thirteen chapters of Marshall Rosenberg's book Non Violent Communication – A Language of Life, the "NVC" group meets for 13 Saturdays in the spring and fall of each year to learn and practice the techniques of how to connect with our selves and others by listening empathically and expressing honestly in a world that often has so little time to stop and listen. Everyone is invited to join the spring semester, which begins Saturday, Feb. 3, 9:45-11:45 am in the foyer. For more information or to register, please contact Anne Olsen at afleming528@gmail.com or Barbara Singer at barbara.singer@gmail.com
Meditation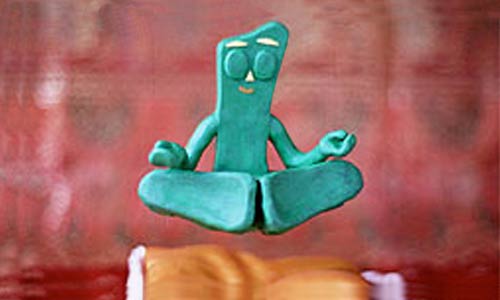 Wake up a little earlier on Saturday and join the Meditation Group (aka the South Ocean Sangha). Our group practice resumes Sept. 9 and meets at 9 am Saturdays in the Brantley Wing. This group is open to beginners. All you need to do is take a seat. For more info please contact Brian Larkin, bolarkin@optonline.net
Journaling
The Women's Journaling group began in May 2017 when several women met to work with the book Life's Companion - Journal Writing as a Spiritual Practice. An inspiring quote from the first chapter of this book says, "...we come together for community and connection....We join writing groups because we are looking for safety and freedom--the freedom to be who we are without pretensions or alibis, and the feeling of being safe in expressing who we are." -- Judy Reeves, Writing Alone, Writing Together. The women continue to meet, usually on the first Wednesday of the month, from 1:30-3:15 pm in the Brantley Wing. They welcome new members. For more information speak with Barbara Singer, barbara.singer@gmail.com or Anne Olsen, afleming528@gmail.com.
Working with Jesus
The Working with Jesus Group meets on the second, third and fourth Sundays of the month, at 9:15 am in the Brantley Wing. If you're interested in reading the Bible and other source books, and conducting a respectful, open, nondogmatic discussion about Jesus and our lives as Unitarian Universalists, please join us. Speak with Bob McGough bob.mcgough@mac.com.
Prayer Group
Join us every other Tuesday, 10:30 am to 12 noon in the foyer for a study of one prayer from the sacred literature of the world. We work with a process called lectio divina. This practice of scriptural reading, meditation and prayer intends to promote communion with our spiritual reservoir. The goal is to enter and share in the spirit of the prayer and its meaning rather than an analytical reading. Of equal importance is the sharing of joys and concerns. We will meet on February 13 and alternate Tuesdays thereafter.
DrUUmatics
SNUUC's drumming ministry, the DrUUmatics, practices every Thursday at 6:30 pm in the RE wing. Find more information on their website, www.druumatics.org, or find the DrUUmatics on Facebook. Speak with Sharon Nanos or Laura D'Angelo for more information.

Pilates
Pilates classes at SNUUC take place on Mondays 4:30-5:30 pm and Wednesdays 5:30-6:30 pm, only $12 per class - no contracts to sign, no commitment, just come and stretch! Questions? Please speak with Lori at digme77@optonline.net.
Improv
Spontaneity, Creativity, Fun! Improv classes continue at SNUUC on Sundays, 2-6 pm in the foyer. No prior experience is required. Beginners are welcome. A series costs $80 for returning students, $100 for new students. For more information, please contact Michael Rock, xmrock@gmail.com
Yoga
Linda Cucurullo offers a weekly series of Monday morning yoga classes at 9 am in the foyer. These classes are aimed at developing strength, balance, and flexibility while building a gentle environment in which to practice and grow. The cost for the 6-week series is $75 ($60 to Linda and $15 to SNUUC). Please contact Anne Olsen at afleming528@gmail.com
Have you been to our Thrift Shop lately?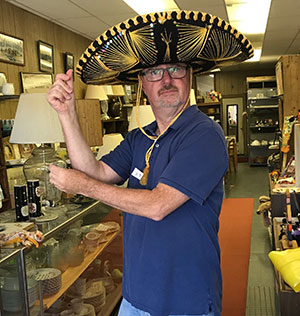 Want to help our congregation AND our community? Our Unitarian Thrift Shop at 22 W. Merrick Rd. in Freeport is a great place to volunteer, donate, or shop! With your generous donations of small kitchen appliances, cook and bake ware, working electronics, and small pieces of furniture, trinkets, jewelry (plus knick knacks, odd items of interest, and sell-able used clothing), we help to furnish the homes of those in need and of our neighbors right here in Freeport.
Your support of our Thrift Shop can come in different forms. Donating sellable items is a great start. So is volunteering your time to help fully staff our shop. Finally, shopping in our store might find you that little treasure you didn't even know you needed but could easily welcome warmly into your home! The Thrift Shop's income contributes each year to the operating funds of the congregation which is still another way that you will be helping out SNUUC!
We are currently open Monday & Tuesday from 10 am to 1 pm and Wednesday through Saturday from 10 am to 4 pm. The phone number is 516-223-3974. Any questions? Please feel free to talk with some of our regular volunteers at the shop: Andrew Spatt, Joe McAuley, Anne Olsen, Jay Gach, Arnie Herman, Jim Hawkins, Bobby Granoff, Doris Brass, Robin Norris and Ken Lawson.

Caring Committee
The Membership Committee has formed a Caring Team to provide support and pastoral care to members. If you or a member you know needs compassionate help during a time of stress or would like to share during a time of celebration, please email caring@snuuc.org; kindly email items to be shared from pulpit by noon Saturday for the following Sunday. If you would like to join the team, please email rosemaryolander@optimum.net.
Art Committee
The Art Committee at SNUUC has a long history of bringing SNUUC artists as well as other Long Island artists to our space in the "South Ocean Art Gallery." These exhibits uplift us, make us think, educate us, bring beauty to our space and have tapped the talents of the children in our Religious Education Program. If you would like to keep this tradition going by contacting artists, putting up an exhibit, working on publicity and flyers, and creating a warm and welcoming opening (food, music, introducing artists to congregation) contact Diane Hawkins at parkviewdesign@verizon.net for guidance.
Fifth Sunday Giving
On months with a fifth Sunday, the monies received during the offering is designated for a not-for-profit charity. The Fifth Sunday Giving committee is looking for members. It is a minimal commitment of one hour every few months. The committee reviews applications and chooses what charity will benefit from one Sunday's collection plate in a month where there are five Sundays.
The committee is looking for submissions of worthwhile non-profit charities who will benefit from one of our Sunday Collections plates in a month where there are five Sundays. Someone from the charity or the person submitting the applications must give a short talk before the collection describing the charity and who benefits. Please call or email Mary Brower at mlbrower@aol.com.
Thank you all who donated to the recent giving options offered at SNUUC.
Fifty percent of our Christmas Eve service offering, $432, went to The Freeport INN (Interfaith Nutrition Network). The Freeport INN is an all-volunteer group that has been in existence for 27 years. They serve a free, well-balanced, nutritious multi-course hot meal at lunchtime to approximately 100 men, women and children each weekday. Quite a few SNUUC members volunteer at The Freeport INN.

In months with a fifth Sunday, money not designated as pledge money from the collection plate is donated to a nominated charity. On 5th Sunday Dec. 31, the nominated, not-for-profit charity was Thursday's Child. A check for $358.50 was sent to Thursday's Child, which has been helping people living with HIV/AIDS on Long Island since 1989. They provide a "safety net"; charity assistance such as food cards, personal care items, clothing, transportation vouchers and emergency financial assistance. Website: thursdayschildofli.org.