This week at SNUUC
For the latest news on meetings and events, click here to see our weekly email.
The Open Line
For more news including articles from our minister, DRE, president, and more,
download the current edition of SNUUC's Open Line here.
Our Calendar
For our online calendar
Regional News
Click here for news on the combined regions of The Central East Regional Group: Serving Unitarian Universalist Congregations in the Joseph Priestley, Metro New York, Ohio-Meadville, and St. Lawrence Districts.
UUA News
For the latest news from the mother ship

South Nassau Mothers' Center
The South Nassau Mothers' Center Discussion Group is meeting at SNUUC. Are you a mother in need of a tender ear? Do you know a mother in need of support? Make friends, build connections, share talents and ideas at the newly formed South Nassau Mothers' Center Discussion Group. At each meeting we share our experiences in the joys and challenges of motherhood in a confidential, non-judgmental forum. The discussion is facilitated on a topic focused on moms and their needs.
Our next series will be on the topic of Self-Care. The sessions will be held on Tuesdays June 13, 20 and 27 from 8-9:30 pm in the RE wing. Children are welcome to come or you are welcome to bring your own childcare. Speak with Virginia Lawther to register for this free series; VirginiaLawther@gmail.com.
LIAC/UU Connect goes to Robert Moses State Park lighthouse and museum. Join other Long Island UUs for a day at the beach on Saturday, June 17. Meet at Robert Moses Beach, parking field 5 at the boardwalk to the lighthouse at 11 am. Climb the lighthouse, tour the museum and enjoy the beach. For more information and to RSVP contact David Silver at ds60210@gmail.com
Mark your calendar: LIAC Day will be held on September 16 at the UU Fellowship of Stony Brook. The Revs. Linda Anderson and Laurie Stuart will facilitate the day's workshop that will continue the Long Island Cluster building exercises and conversations. More details to follow.
Mark your calendars now for the Back-to-SNUUC Potluck on Saturday, September 9 at 5 pm. This Pot Luck is the informal kickoff to the next congregational year and we'd love to see all SNUUC members and friends there! Sign-up sheets will be posted in the foyer beginning in August.
Please bring food enough for at least 8. * Bring your favorite dish *
or if your name begins with
*A - H - bring a Main Course
*I - O bring a Dessert
*P - Z bring a Salad or Vegetable
This is great time to get together with your SNUUC friends, share Summer happenings and get excited about the year to come. The Membership Committee needs YOU to help with set-up and cleanup. If you can pitch in, please contact membership committee chair, Julie Buckley, Julie.buckley@aol.com or committee member Marietta Cleckley mscleck@gmail.com

Spring Forward to Summer Institute – UUMAC.
Wondering where to go this summer for a respite from the chaos? Come to the UU Mid-Atlantic Community to recharge and relax with UUs from New Jersey, Maryland, Pennsylvania, and beyond. Spend a week on a beautiful university campus in southeast Pennsylvania July 9-15, 2017. Whether you are an empty-nester, family with young children, single or couple – we would love to see your smiling face! Try something new this summer in a small-scale community (~150 of us) and get an Early Bird discount AND newcomer discount if you register before April 1. For more details, see uumac.org, or contact Ilene Corina. Want to meet some of us? We are holding virtual meet and greet sessions, hosted by UUMAC members for those curious and interested in our little community. See the Wednesday e-mail for the next session..
Thinking about a UU vacation experience?
The Unitarian Universalist Alliance of Camp and Conference Centers (UUACCC) is a website that lists many of the UU camp experiences available throughout the year in the US and Canada.
Each center is a unique place, often located in a spectacular natural setting. Most operate year-round or close to it, offering retreats, conferences and summer camp experiences that reflect our UU values. They offer similar experiences to the summer institutes and assemblies but because they are center based they are able to do so on a continuous basis throughout the year with a great many opportunities for learning and growing in community
Thinking about going to GA?
It's time to think about the upcoming annual meeting of Unitarian Universalists – General Assembly! During General Assembly, attendees worship, witness, learn, connect and make policy for the Unitarian Universalist Association through democratic process. This year, GA takes place from June 21 to 25 in New Orleans, and the board wants to know who from SNUUC would like to attend; our congregation is entitled to two delegates. This year's theme is "Resist and Rejoice," which intends to awaken and deepen the commitment of Unitarian Universalists to the power and possibility of working in solidarity with those on the margins. Please contact Risa Centenni, isacentenni@optonline.net if interested. Regular registration runs through the end of April.
Sophia Fahs Religious Education Camp
is held for one week during the month of August (8/6- 8/11). UUs from Long Island and the greater NY Metropolitan area spend the week at Camp
Quinipet
provide an enjoyable, practical and spiritual experience in a safe, beautiful and natural environment that inspires children, youth, and adults to explore and deepen their personal and communal identities as Unitarian Universalists. If you have any questions about camp or registration, please contact Sharon Nanos. The link to register is liacuu.org/Fahs
Gentle Yoga
with Spirit at SNUUC Summertime and the stretching is easy...postures flowing and balance is fine! Our next 6-week series of Gentle Yoga with Spirit led by Linda Cucurullo will start on June 26. Classes run from 9:00 to 10:15 at a series rate of $75 ($60 to Linda and $15 to SNUUC ). Please let Anne Olsen at afleming528@gmail.com know if you would like to join this series.
The Working with Jesus Group
meets during the Summer on the second and fourth Sundays of the month, at 9:15 am in the RE wing. Contact Bob McGough, bob.mcgough@mac.com
Pilates classes
take place on Mondays at 4:30 pm and Wednesdays at 6 pm in the foyer. Only $12 per class. Contact Leslie Farrington, dr.farrington@icloud.com/.
Prayer Group meets every other Tuesday from 10:30 am to noon in the foyer until June 20 and will resume on September 12. Contact Diane Hawkins for more info danish0407@verizon.net.
Meditation Group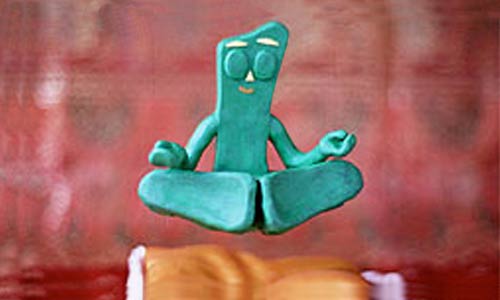 meets at 9 am in the RE wing on Saturdays through June. The group will resume on September 16. Beginners welcome. Contact Brian Larkin, bolarkin@optonline.net
SNUUC's drumming ministry
the DrUUmatics, practices many Thursdays at 6:30 pm in the RE wing. For info see www.druumatics.org, or find the DrUUmatics page on Facebook. Contact Sharon Pataky Nanos Sharon@rsnanos.me or Laura D'Angelo, ldangelo@optonline.net.
Compassionate Communication
meets in the foyer for 13 weeks every spring and fall to learn and practice Marshall Rosenberg's "Nonviolent Communication" process of listening empathically and speaking honestly Contact Anne Olsen, afleming528@gmail.com or Barbara Singer, barbara.singer@gmail.com.
Choir News
If you've been thinking about joining the choir, now is the time. Attend three choir rehearsals on Thursday evenings from 7:30 to 9:30 p.m. to see if we can make beautiful music together. Call Ellen Zaehringer-Gach or Joe McAuley if you are interested.
Have you been to our Thrift Shop lately?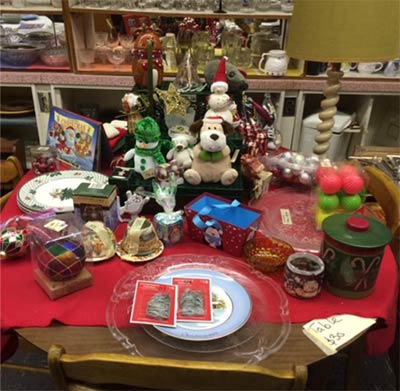 Want to help our congregation AND our community? Our Unitarian Thrift Shop at 22 W. Merrick Rd. in Freeport is a great place to volunteer, donate, or shop! With your generous donations of small kitchen appliances, cook and bake ware, working electronics, and small pieces of furniture, trinkets, jewelry (plus knick knacks, odd items of interest, and sell-able used clothing), we help to furnish the homes of those in need and of our neighbors right here in Freeport.
Your support of our Thrift Shop can come in different forms. Donating sellable items is a great start. So is volunteering your time to help fully staff our shop. Finally, shopping in our store might find you that little treasure you didn't even know you needed but could easily welcome warmly into your home! The Thrift Shop's income contributes each year to the operating funds of the congregation which is still another way that you will be helping out SNUUC!
We are currently open Monday & Tuesday from 10 am to 1 pm and Wednesday through Saturday from 10 am to 4 pm. The phone number is 516-223-3974. Any questions? Please feel free to talk with some of our regular volunteers at the shop: Andrew Spatt, Joe McAuley, Anne Olsen, Jay Gach, Arnie Herman, Jim Hawkins, Bobby Granoff, Doris Brass, Robin Norris and Ken Lawson.

Caring Committee
The Membership Committee has formed a Caring Team to provide support and pastoral care to members. If you or a member you know needs compassionate help during a time of stress or would like to share during a time of celebration, please email caring@snuuc.org; kindly email items to be shared from pulpit by noon Saturday for the following Sunday. If you would like to join the team, please email rosemaryolander@optimum.net.
Fifth Sunday Giving
On months with a fifth Sunday, the monies received during the offering is designated for a not for profit charity. The Fifth Sunday Giving committee is looking for members. It is a minimal commitment of one hour every few months. The committee reviews applications and chooses what charity will benefit from one Sunday's collection plate in a month where there are five Sundays.
The committee is looking for submissions of worthwhile non-profit charities who will benefit from one of our Sunday Collections plates in a month where there are five Sundays. Someone from the charity or the person submitting the applications must give a short talk before the collection describing the charity and who benefits. Please call or email Mary Brower at mlbrower@aol.com.