While Unitarian Universalism has its roots in Protestant Christianity, we embrace wisdom from any source which seems to us to offer insight into how we might live more lovingly, more peacefully and more joyfully with one another. We do not expect to think alike, but we do covenant to speak our truths in love to one another, to listen openly to one another, and to welcome all who seek freedom in religion.
We hope that during this hour set apart from daily concerns, we will touch the deepest centers of our souls, that we will grow in compassion for our neighbors near and far, and that we will be moved to contribute to peace and justice in the world around us. In this way, we believe that Unitarian Universalism can make individuals whole and the world one.
Upcoming services at SNUUC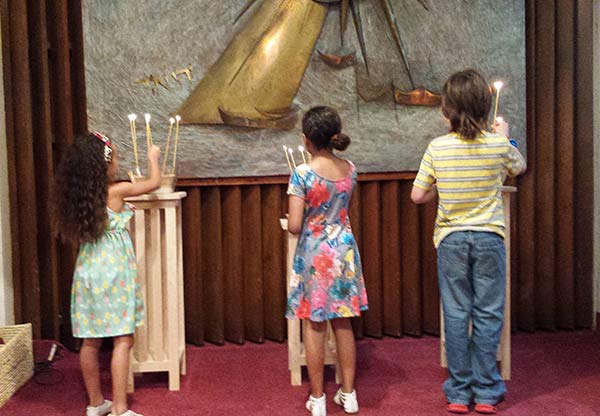 Summer services begin at 10:30a
Childcare is available during the Sunday service
throughout the summer for children under 5.

June 18, 2017
Preaching: Hollis Huston
Twelve Gates to the City

June 25, 2017
Preaching: Rev. Will Feinberg
Zest is Zapped

July 2, 2017
Preaching: Shari Halliday-Quan
5000 Unitarian Universalists Walk Into a Room: Lessons from General Assembly

July 9, 2017
Preaching: Rev. Linda Anderson
Less is More: How Could That Be?

July 16, 2017
Preaching: Kevin W. Jagoe
Following the Heart-Shaped Path

July 23, 2017
Preaching: Hollis Huston
Truth and Its Alternatives

July 30, 2017
Preaching: Rev. Julie Newhall
Is There a Wonder Woman in Your Life?

August 6, 2017
Preaching: Rev. Dr. Heidi Swartz
The Power of Story

August 13, 2017
Preaching: Rev. Linda Anderson
God: Do you believe in God? What does God mean to you, or not mean to you?

August 20, 2017
Preaching: Hollis Huston
The American Way

August 27, 2017
Preaching: LoraKim Joyner
Nurturing Nature

September 3, 2017 (Labor Day weekend)
Preaching: Hollis Huston
Solidarity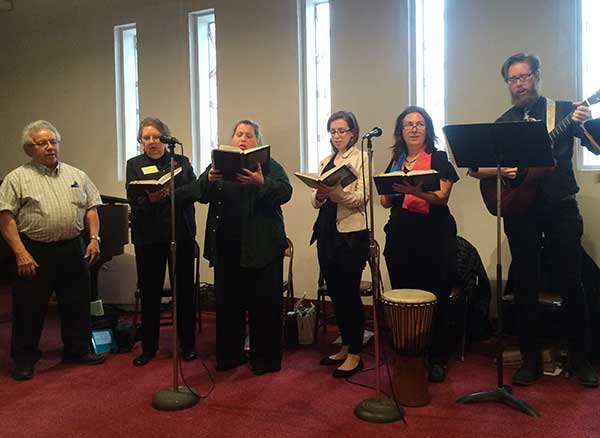 More info can be found
in our monthly newsletter, the Open Line.