While Unitarian Universalism has its roots in Protestant Christianity, we embrace wisdom from any source which seems to us to offer insight into how we might live more lovingly, more peacefully and more joyfully with one another. We do not expect to think alike, but we do covenant to speak our truths in love to one another, to listen openly to one another, and to welcome all who seek freedom in religion.
We hope that during this hour set apart from daily concerns, we will touch the deepest centers of our souls, that we will grow in compassion for our neighbors near and far, and that we will be moved to contribute to peace and justice in the world around us. In this way, we believe that Unitarian Universalism can make individuals whole and the world one.
Upcoming services at SNUUC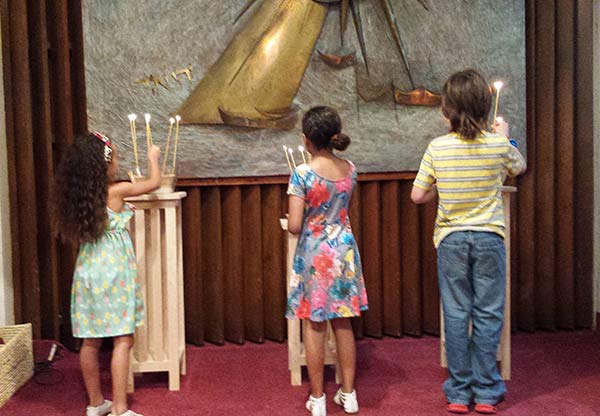 Services begin at 10:30a
Childcare in the Brantley wing is available
all Sunday mornings for children aged 5 and under.

November 26, 2017 10:30 am
The Rev. Linda Anderson
An Apple Communion
This is a Whole-Congregation Celebration!
Coffee: Potluck! The Working with Jesus group is coordinating;
bring something tasty to share
December 3, 2017 10:30 am
The Rev. Linda Anderson
Greening For Hope

December 10, 2017 10:30 am
Guest preacher Robin Stillwater
And the Faith Lasted for 8 Days Worship

December 17, 2017 10:30 am
Guest preacher Hollis Huston
Walking in Darkness, Seeing Great Light
December 24, 2017
(There is no 10:30 am service)
Noon
Christmas Communion
The congregation is invited to celebrate a Christmas Communion by the Working with Jesus group, on Sunday, Dec. 24, at noon in the sanctuary. The service is informed by the tradition of the Hungarian and Transylvanian Unitarian churches. Ours is an open table and everyone is welcome.

5:30 pm
Christmas Eve Service
The Rev. Linda Anderson
December 31, 2017 10:30 am
Creating the New Year
The Rev. Linda Anderson
This is a Whole-Congregation Celebration!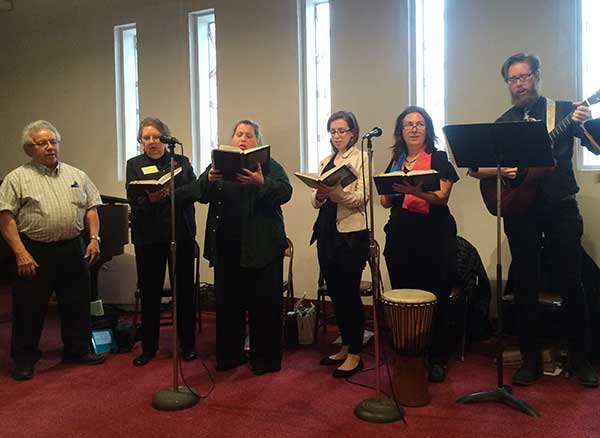 More info can be found
in our monthly newsletter, the Open Line.