Over 50 years ago, an enterprising handful of church people sat in the home of A. Lowell Hallock in Baldwin, NY and decided that there was an urgent need for a Unitarian Church in Nassau County on the south shore of Long Island. Optimism ran high. The area to be served expanded imaginatively beyond the borders of South Nassau. Real and potential Unitarians must be everywhere in this new territory! A fellowship could become a powerful magnet, bringing together the adherents, staunch advocates and believers of the "free mind principle." Four meetings later, on April 14, 1949, the South Nassau Unitarian Fellowship was established with $30 in its treasury.
Meetings were held in various members' homes, but subsequently larger meeting places were rented to accommodate the increasing numbers. In September of 1950, the Reverend Dr. Lon Ray Call and his wife, Lucy, came to help make the transition from fellowship to church. This bold step was taken December 3, 1950, and the South Nassau Unitarian Church (SNUC) was officially established. Ninety people repeated the great covenant: to dwell together in peace, to seek the truth in love, and to help one another. A photograph of this initial group now hangs in our foyer. Rose Kuhn, a charter member, remains active at SNUUC and is President of our Thrift Shop.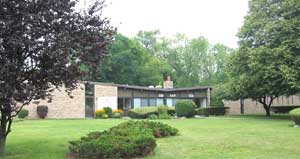 In the spring of 1951, the Reverend Dr. Lon Ray Call, our organizing minister, became our founding minister, and over the next ten years we enjoyed an exciting and rewarding ministry. SNUC first held services in the Jewish Temple on DeMott Avenue in Rockville Centre and then in the Masonic Hall in Baldwin. Membership increased. Sunday school classes were overflowing. Talk began about two Sunday morning services. The Parish House, on Ocean Avenue in Freeport, was purchased in 1954. The planning of the present church building began in 1956 with its completion and dedication in 1959. It was a dynamic period of spiritual as well as physical growth. Sunday school classes were held in the Parish House and also at the Masonic Hall.
During these years, there were many committees serving the needs of the congregation including a lively forum group which boasted a series of lectures by the renowned writer, Paul Blanchard. Many members of the church were involved in social service activities such as transporting patients to medical facilities, helping the needy and visitation to the sick and disabled. These were written up in local newspapers at the time and can be seen in our scrapbook.
Dr. Call retired in 1960 and the Reverend Straughan Gettier was called from the Princeton, New Jersey church. He served as our minister until his resignation in 1963.
After the dedication of our new church building in 1959, members no longer shuttled between the two Masonic Halls and the Parish House for services and Religious Education. Because of our now large membership and attendance in the RE program, double services were instituted. A limit of 20 children per each class for each session was set and there were regular classes up through grade eight. There were also two lively youth groups: the JYF (Junior Youth Fellowship) for junior high students and the LRY (Liberal Religious Youth) for high school students. A particularly memorable highlight was the visit by Eleanor Roosevelt who spoke at one of the LRY conferences.
The next significant chapter of our history started with the arrival of our new minister, the Reverend Dr. Carleton Miner Fisher in August of 1963. Dr. Fisher had been President of the Universalist Church of America, which later merged with the American Unitarian Association to form the Unitarian Universalist Association. He formerly served as minister to the Universalist Church of Wausau, Wisconsin.
A hectic and productive 13 years followed. There were regular performances of dramas and comedies by the Universal Players, originally consisting completely of members of our congregation. An arts festival was held every February with juried art shows, concerts, plays, poetry readings and other events of artistic merit. An annual Christmas dinner-dance gala in December featured skits by the "Hamsters." Every June saw the presentation of World Bibles to our graduates from the Sunday school, as well as gifts to each of the Sunday school teachers. A church picnic was held at different state parks in various years. There was a flourishing music program with a regular choir, which sometimes numbered 25 people. Instrumental performances on the piano, violin, cello, flute, harp, French horn and tuba enriched our Sunday services.
There was also much turmoil over the presence of a young person's group in the Parish House protesting the Viet Nam War. SNUC members supported draft counseling and some marched in Washington. Our congregation became involved in supporting the campaign of Dr. Fisher as an anti-war candidate for Congress. He did not win, but his action and words caused many people to think about the problem. Numerous anti-war advocates spoke at the church during this period, among them: the Berrigan Brothers (after their meeting FBI agents took name tags from the name tag rack), Madelyn Murray O'Hare, the advocate for separation of church and state, Daniel Ellsberg (Pentagon Papers), Jimmy Breslin, Gloria Steinem and others. A 24-hour vigil was held at the church for civil rights.
Several of our members volunteered to tutor in the prisons, monitor court hearings and supply bail bonds for indigent prisoners. Open housing was also an issue which members actively supported.
Another source of ferment was the black power movement which arose in UU congregations throughout the country. The Black Affairs Council, also known as BAC, drew support from members of SNUC, as did the group known as BAWA, which promoted cooperative endeavors between blacks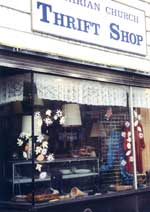 and whites. SNUC members purchased BAC bonds to aid their cause. However, after a time, the movement lost impetus. It was at this time that Dr. Fisher decided to run for the presidency of the UUA. There were a number of candidates and at General Assembly Robert West was elected President of the UUA.
During SNUC's early years an active women's group started annual rummage sales in the church. They were so successful and there were so many good items left over, that we opened a thrift shop. A modest first step was to rent a tiny storefront on North Main Street in Freeport. The average weekly income the first year ranged from $20 to $50, but profits grew as new and better locations were found. Today we operate our very successful Thrift Shop in the main shopping area of Freeport. It is staffed voluntarily by members of the congregation and makes a substantial pledge to the church budget, as well as contributing to various charitable organizations.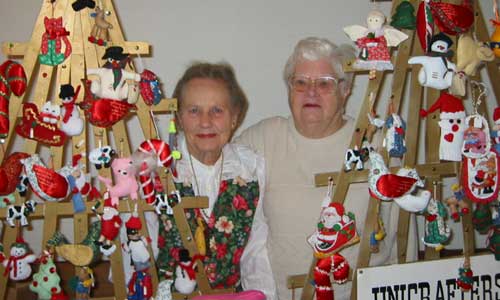 The women's group also was instrumental in setting up our first fairs. Several smaller groups met to make handmade items for these events. Gradually other individuals joined in to create successful fairs. The Unicrafters still meet regularly and create items to sell at holiday time as a fundraiser to benefit the congregation.
The Parish House, having outlived its usefulness, was razed in December 1973. A painting of this building now hangs in the foyer over the nametag rack.
In 1975, Dr. Fisher indicated his desire to retire from the ministry. A search committee was established to find a new minister. In May, 1976, the Reverend James Wentz, of the Unitarian Church of Oneonta, New York, was chosen. His services were terminated in 1980. The Reverend Dr. Donald Marshall, who previously held various posts in the mass communications field (which he put to good use at SNUC), became interim minister.
In January 1983, the Reverend Nannene Wright Gowdy, Assistant Minister of the First Congregational Society, Unitarian, at Jamaica Plains, Massachusetts, was chosen to be our sixth minister. Nannene was active in numerous community groups and encouraged SNUC members to volunteer at the INN, a soup kitchen in Freeport. This activity continues to the present time with several of our members cooking and serving each Monday, together with congregants of other faiths. Nannene accepted a call in August 1988, to return to Massachusetts as minister of the First Church, Unitarian, in Littleton.
The Reverend Marilyn Magnussen became our interim minister from 1988 to 1990. A search committee introduced Dr. John R. Jablonski, from the Marblehead, Massachusetts UU church. The membership voted to install him in March, 1991. A retired professor of biology, Dr. Jablonski received his Master of Divinity degree from Boston University in 1988. Faced with medical problems, Dr. Jablonski took early retirement in 1993.
The Reverend Beverly Bumbaugh was our interim minister in January 1994. At this time, SNUC decided to change its name and the congregation voted to become the South Nassau Unitarian Universalist Congregation, also known as SNUUC. In 1995, the Reverend Richard Erhardt, a young, enthusiastic minister from the Hollis Unitarian Church, was chosen by the Search Committee to meet with the congregation. Their approval for him to become permanent minister was unanimous and a new era began. Optimism was the order of the day.
There have been numerous directors of our Religious Education program through the years. Susan Nykolak, our RE director for the last ten years, has brought original, innovative ideas which resulted in a stimulating religious education process for our young people. Many people whose children become enrolled in our RE classes join as members of our congregation. In addition, we have both a junior and a senior high group for our older youth.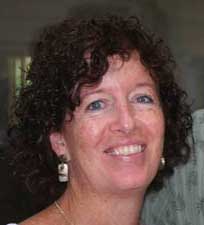 Through the years, we have had several church secretaries or office managers. Marjorie Viemeister was the first in 1957. Betty Kopsco was our office manager from 1978-2006. In 2002, the office manager position was expanded and shared by Betty and Lisa Bryson-Brockman. Lisa continues in that role today.
In the early years we kept in touch with our members and friends with a bi-weekly publication, The Reporter. Originally edited by Lucy Call, it evolved into The Open Line. Hap Slocombe was the editor for many years. Next, Betty Kopsco became the editor, assisted by members of the congregation including Fredericka Albert and Marjorie Viemeister. Now Betty and Lisa co-edit The Open Line. The newsletter informs readers about the next two Sunday programs, RE activities, social action news and news about our members. There are also articles of general interest from our minister, the Board of Trustees and committee chairs.
The South Nassau Unitarian Universalist Congregation is on the cusp of becoming a mid-size congregation at about 150 members. We have an active Social Action Committee which conducts forums and study programs and is involved in current issues. Some of these issues are the separation of church and state, abortion rights, prison reform, unfair labor practices, sweat shop labor, the embargoes against Cuba and Iraq and gun control.
There is a special table in the foyer with petitions, information and letter-writing suggestions for

SNUUC members and friends. A special project called P.U.L.S.E. (People United against Limiting Sub-standards and Errors in health care), originated by member Ilene Corina, has gained national support and meets regularly at SNUUC.
The congregation continues to support the arts. Each month different local artists display their work in the foyer. We also welcome guest musicians. We have a rich cultural and social life. Visitors remark on our warmth and close relationships. We are a welcoming congregation. We work together and play together. We have a corps of new young members who are moving into leadership positions and making great contributions to our congregation. We would like to attract more members from the Freeport community which is diverse, racially and economically.
Now having celebrated fifty years of existence, we continue to take pride in our excellent past and optimistically look forward to the future. With Catherine Torpey as our minister we are confident that our congregation will continue to be a vibrant and dominant liberal presence on Long Island.